Welcome to Our Company on the Web!  

We're pleased to launch our brand-new website, where you can learn more about our award-winning products, or just see what makes our company and its people tick. Remember you can also find us on eBay or Amazon.com by searching for Our Company Name!

Be sure to leave us feedback and let us know how our "site 1.0" is doing – just click the Contact Us tab to the left. From there, you can also shoot us an email to request more information, find our local store hours and get directions to the nearest shop near you.

Remember that, while we may not be as big as our conglomerate competitors, we're dedicated to a personal level of service and product customization unparalleled in the business. Maybe that explains our consistent 5-star reviews on the Intuit Business Directory, Yahoo! Local and Yelp. Enjoy our site and keep checking back for updates!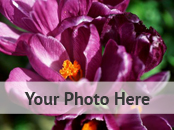 Please email us with any questions


Call us at (415) 555-5555